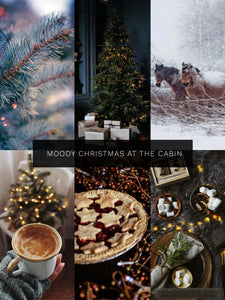 Advent Calendar 2023 - TWEED SOCK
*This is a pre-order.  Your advent will ship late October.*  Please order this by itself and purchase any in stock yarn separately.
***If you are purchasing two or more Advent Calendars, please purchase them SEPARATELY because only one can fit in the boxes the Advent calendars will come in.
Your advent calendar will come with 24 mini skeins to open on the first 24 days of December, and one full sized skein to open on Christmas Day.  Plus some fun extras!
Yarn colorways will be inspired by my beautiful moody Christmas at the Cabin inspiration images, and will be a mix of variegated, tonal, and speckles.
Tweed Sock
85/15 SW Merino/Donegal Nep,  100 grams, 437yards
each mini: 20 grams/87yards